The elegant and comfortable women's denim suits
15 Jul
Classic, versatile and extremely modern, the denim suit can be worn from morning to night, giving you a unique sense of style. The denim suit never really goes out of style! In this post we will talk about ways to wear it to add character and individuality to our appearance!
Despite its long history as a fabric that has become famous and loved for its durability and comfort, denim is known to radiate a sense of rebellion, carelessness and youthful spirit. Actors such as Marlon Brando and James Dean made him famous and incorporated him into popular culture as early as the 1950s, helping him shake off his strictly functional character, making him a symbol of anti-conformism. Thanks to the most beloved fashion icons, inspirers and celebrities in recent decades, denim is the most beloved type of clothing in the world for people of all ages, genders, professions and social status.
Jeans have always been one of the elements that enjoy the greatest interest in the fashion world. The legendary Yves Saint Laurent says that he wished he had invented them, the popular Diana Vreeland once said that they are the most beautiful thing after the gondola lift, and Andy Warhol himself - that he loves them so much that he would die for them. !!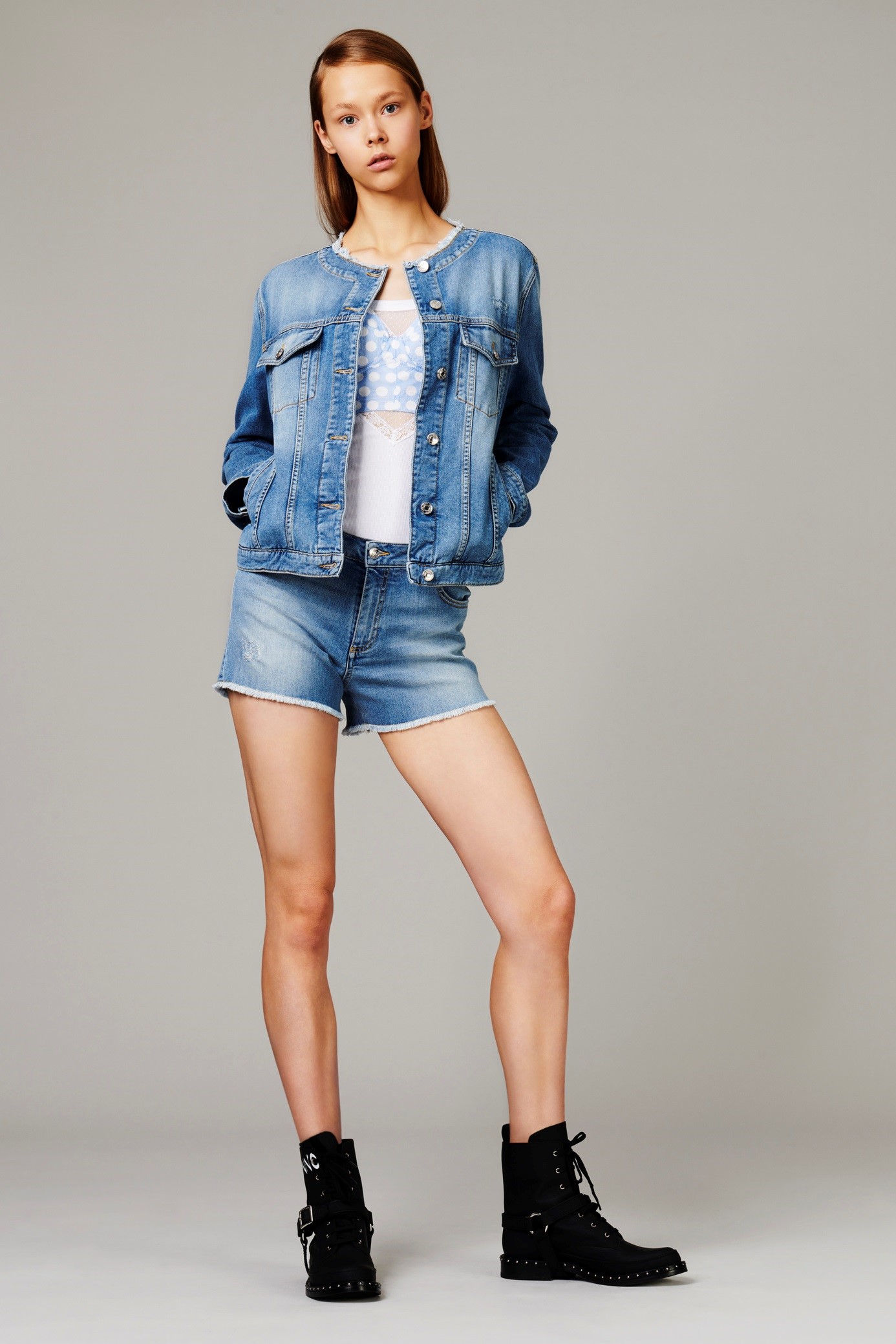 However, there is one element that remained relatively unpopular all these years - with the corresponding ups and downs - until the last few seasons, when his bright return gave him a leading role in the women's wardrobe: the denim jacket.
The denim jacket is an element that we could characterize as a "boomerang", as it occasionally returns in the spotlight and although it does not have the necessary status as jeans, it has the same values ​​that make it classic and a favorite of many: It is easy to wear, does not require special care and can last a lifetime!

How to wear denim suits?

Follow the example of Alexa Chung and choose a "denim set" for a look that reminds us of the 80's. Wear a huge light denim shirt with jeans with a slim silhouette in a darker shade for an unpretentious and elegant look.
In summer, try to wear denim in the form of shorts and a denim jacket with a top or tank top with bold prints and many accessories.
Another elegant look is the combination with skinny pants and a denim jacket with a top or tank top in beige or khaki shade and soft moccasins or sports shoes (preferably in white).
Denim overalls can be worn anywhere and from morning to night with sporty-elegant blouses and shoes.
The denim shirt can be worn not only with pants and skirts, but also over your favorite dress. Just tie the front, leaving the model of the dress visible from below.
Another suggestion for cooler summer days is to wear the denim shirt under a comfortable sweater and with tight jeans or boots. You can also wear an elegant jacket over the top of your denim shirt for a more professional look. In the latter case, it would be good to wear spectacular accessories so that the result is not so strict.
For a more feminine look, wear a shirt with a high-waisted denim skirt. Add plenty of accessories and sandals or heels.
Two alternatives to the skirt are the pencil type models and the A-line skirt. This look is perfect for the office.
If you want to shop at discounted prices, visit our outlet collection.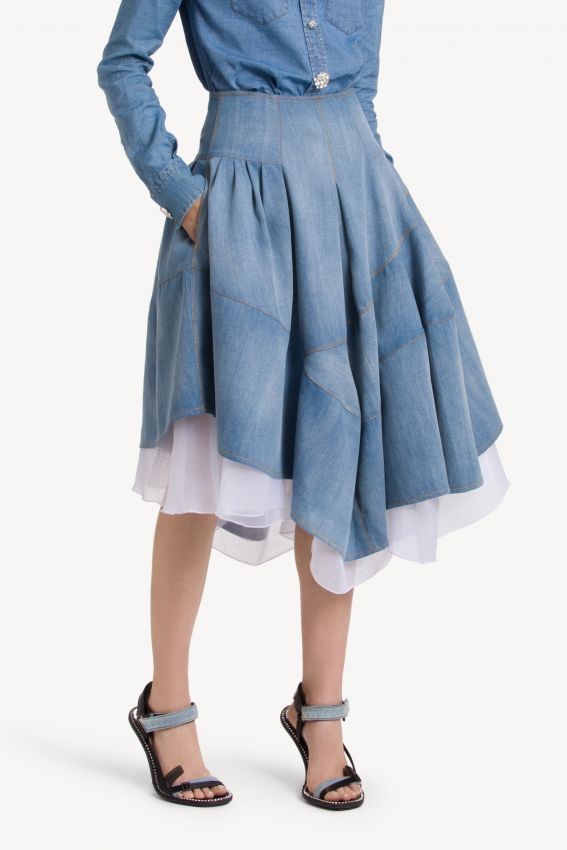 Stylists recommend that you buy a denim suit from the same manufacturer, color, style and model to create a complete and harmonious look. If you dream of an elegant and comfortable outfit, take a look at the product range of denim clothing in our digital platform INISESS. The stylish, diverse and at the same time comfortable denim suits at affordable prices that we offer will delight every lady, will emphasize the advantages and will hide the shortcomings of the figure!
Source: Pink
Author: Silvia Florova
Share your opinion! Or leave a comment below