What formal dresses will be in fashion in 2020?
25 Jul
Choosing a formal dress for engagement, wedding, baptism, graduation, anniversary, birthday and other celebrations is not an easy task. In addition, the series becomes versatile every year, collections are complemented by ultra modern exciting colors, textures and ornaments, and it is difficult to stop the attention of a particular model. In order to narrow the selection a little more, we will look at the trends of spring dresses 2020 in this article. Therefore, he continues to choose a style, color and cut suitable for your body type from the available options.
What will be the most up-to-date materials?

Beautiful dresses - from short to maxi, made of premium materials that look expensive and luxurious for formal events. This category includes:
silk;
Atlas;
siphon;
crepe;
lace;
velvet;
tulle.
Dresses for special occasions usually combine two to three fabrics with different textures, one of which is based on, and the others are in the form of individual elements and inserts.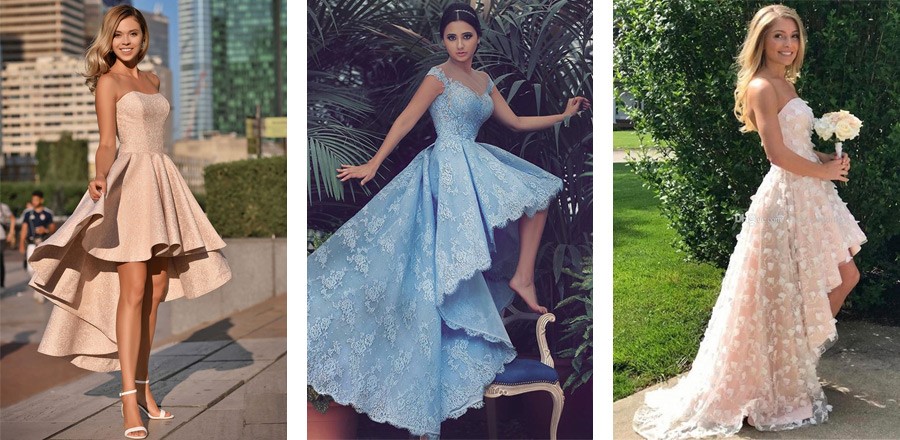 Which models are in trend?

Formal dresses for 2020 radiate tenderness, finesse and elegance. As in last year, minimalist design remains the leader. Designers avoid too much decoration, depending on the originality of the cut. To create a unique outfit, look at 2020 spring summer fashion shoe trends. It is a great idea to bet on an upgraded hairstyle where the hair is collected, revealing the beautiful model and the decor of the dress. To do this, consider different hair types in the summer of 2020. It is good to avoid aggressive makeup and bet on a stylish manicure in modern colors in the spring summer of 2020.
Thanks to the expertly created silhouettes, formal dresses emphasize the femininity of the figure and also look delicate and sophisticated.
Elegant dresses with short front and back are original, stylish and comfortable.
Dresses with a fluffy skirt, mini, midi and maxi lengths are in fashion. This is great because we get an extremely romantic and aristocratic vision with them.
Long dresses, even without the effect of the pump, are characterized by a noble appearance. Simple and laconic cuts, hidden collars and slits and delicate lace accents will turn any girl into an elegant lady.
Short size formal dresses for 2020 are ideal for teenage girls. They emphasize the volatility and carelessness of their young age.
The little black dress can also be considered a stylish option, there are many variants of the original model, invented by Coco Chanel, especially in modern collections.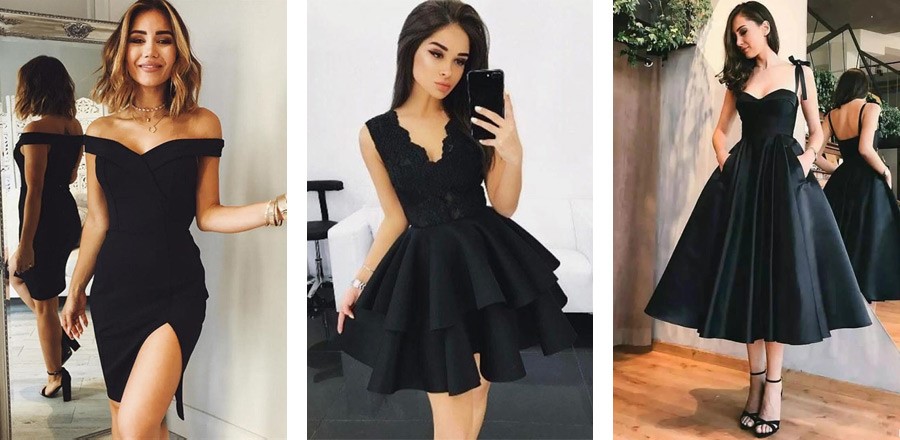 Our company offers a wide range of women's outfits for formal occasions, using beautiful materials of first-class quality that maintain the "Inises" form and looks presentable. You can meet the features in the new collection in our virtual showcase. You will undoubtedly meet many designer looks with the designer formal dresses of our digital brand and you will receive many compliments for your flawless taste.
Source: stylefa
Author: Silvia Florova
Share your opinion! Or leave a comment below